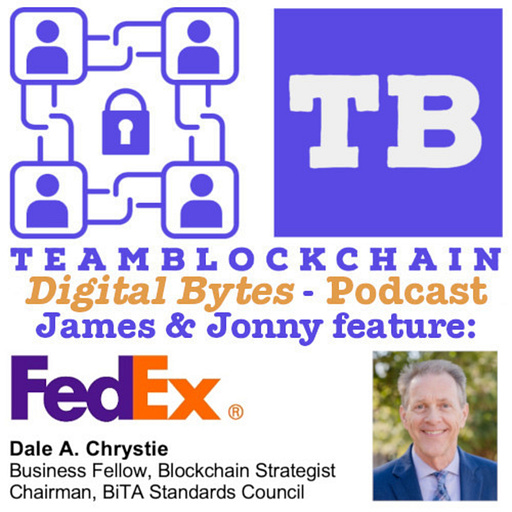 Nov 18 • 21M
Nine Myths About Blockchain - Dale Chrystie - Business Fellow and Blockchain Strategist at FedEx talks about his Digital Bytes article.
Each week on the Digital Bytes Show, James Tylee, founder Cyber.FM in the USA, talks to Jonny Fry from TeamBlockchain reviewing the latest Digital Bytes. They explore how, where and why Blockchain technology and/or Digital Assets are being used in various industries and jurisdictions globally. Cyber.FM Radio, a product of Distributed Ledger Performance Rights Organization (DLPRO LLC), was established in 2008 and has 4.6 million listeners across 140 countries.
Adoption of blockchain/Web3 continues to be restrained by a number of myths and by conventional wisdom. 'Who, what, and when' have held back 'why' as to what should be the primary driver of this discussion. And when we get to 'why,' it also takes us down the 'coopetition' path, meaning that for blockchain/Web3 to scale it will take a global village working together in a pro-competitive effort – for the benefit of all. It is not about where we compete - it is about where we can agree.